The Orlando Jazz Workshop is a workshop for all ages. The Workshop in its first year had over 50 attended from all across North America including Canada. The camp is the brainchild of 22‐year‐old Ryan Devlin, a Saxophonist and Private woodwind instructor living in the Orlando area. He created an inspiring, fun and supportive environment for all levels of jazz students. The camp received endorsements from Vandoren, Lupifario, Warburton, Clear Tune In Ear Monitors and Yamaha. The week is focused on jazz improvisation and will included both vocalists and instrumentalists. Special guest for 2019 include saxophonist Dick Oatts, Trumpeter Terell Stafford and Drummer Adam Nussbaum. All artists will give performances, master classes private lessons and will run separate small groups that are formed by audition. The Workshop will be held at Rollins College June 10-14th 2019
if you have any question please email
ryandevlinjazz@gmail.com
Born and raised in the state of Iowa, Dick Oatts was brought up in a musical family. He was introduced to the saxophone by his father Jack Oatts, a respected jazz educator and saxophonist. After high school, Dick attended Drake University and in 1972 he began his professional career in Minneapolis/St. Paul. Oatts moved to NYC in 1977. Shortly there after, joined the Thad Jones / Mel Lewis Orchestra. Since then, he has toured, recorded,and performed as a sideman in small groups with Bob Brookmeyer, Red Rodney, Eddie Gomez, Mel Lewis, Jerry Bergonzi, Joe Lovano, Dom Salvador, Vic Juris, Soren Moller, Terell Stafford, Ray Mantilla, Jon Faddis, David Berkman, Flim & the BBs, Ray Mantilla, Fred Hersch, Joe Morello, Lalo Schiffrin and several others. His Big Band and large ensemble experience include Thad Jones/Mel Lewis Orch,, The Mel Lewis Jazz Orch., Vanguard Jazz Orchestra, Carnegie Hall Jazz Band, Jon Faddis Jazz Band, Tito Puente, Lester Bowie, Sam Jones/Tom Harrell, Jim McNeely, Kenny Wheeler, Joe Lovano Paquito D'Rivera,and Gunther Schuller. Oatts has been a featured artist with the Metropole Orchestra, WDR Big Band, Stockholm Jazz Orchestra,Danish Radio Big Band, Millenium Jazz Orch., Norboten Radio big band, High Coast Jazz Orchestra, RIAS Radio big band, Concerto BouOrchestra, Mats Holmquist/Dick Oatts Orchestra, Rome Radio, UMO big band, Winnipeg Jazz Band, and the Wellington Jazz Orch. Oatts has accompanied such vocalists as Joe Williams, Sara Vaughn. Ella Fitzgerald, Mel Torme, Neena Freelon, and Milton Nascimento. He has recorded solos for R&B artist, Luther Vandross and Everything but the Girl. As a Steeplechase recording artist, Oatts has recorded 10 solo CDs and 5 co-led CDs. He has recorded 3 CDs on the DMP label with co-leader and pianist, Garry Dial and another on the Temple Univ. record label entitled "That Music Always Round Me". Oatts and Terell Stafford are co-leaders on "Bridging the Gap" on Planet Arts. Dave Santoro and Oatts are co-leaders on "Meru" on Red Records.For the past 35 years, Oatts has appeared at College Jazz Festivals as a soloist and clinician throughout the United States, Canada, Mexico,South America, Europe, Mid-East, Japan, New Zealand, Australia, and Taiwan. Oatts is a professor at the Boyer School of Music and Dance at Temple University and has been an "Artist in Residence" at the Amsterdam Conservatory since 1998.
Terell Stafford, acclaimed trumpet player based in New York, has been hailed as "one of the great players of our time, a fabulous trumpet player" by piano legend McCoy Tyner. Stafford is recognized as an incredibly gifted and versatile player, he combines a deep love of melody with his own brand of spirited and adventurous lyricism. Stafford's exceptionally expressive and well defined musical talent allows him to dance in and around the rich trumpet tradition of his predecessors while making his own inroads.
Stafford first picked up the trumpet at age thirteen, initially studying classical music. While pursuing a music education degree at the University of Maryland, Stafford played with the school's jazz band. In 1988, Stafford had the good fortune to meet and receive advice from Wynton Marsalis who suggested that he study with Dr. William Fielder at Rutgers University. After studying trumpet fundamentals with Dr. Fielder, Stafford was inspired to play all genres of music including jazz. It was during this time that he began to immerse himself in jazz; listening to everything he could get his hands on. Stafford cites one of his most profound musical influences as Clifford Brown's rendition of Cherokee. Later, Marsalis gave Stafford the opportunities to perform in his group Jazz at Lincoln Center Orchestra, and teach at Jazz at Lincoln Center and Juilliard. Marsalis supports Stafford's current role as Managing and Artistic Director of the Jazz Orchestra of Philadelphia and continues to offer his guidance and support. While studying at Rutgers, Stafford was invited to join Bobby Watson's group, Horizon. The next five years were spent balancing his offstage education with the incredible knowledge and experience gained from performing alongside Watson, co-leader Victor Lewis and Shirley Scott. Scott invited Stafford to join her quintet and the house band on Bill Cosby's show You Bet Your Life, where Scott was Musical Director, this gave Stafford the opportunity to play alongside Tim Warfield that led to their ongoing musical collaborations. Stafford credits these experiences to honing his skills as an effective arranger, composer and bandleader; all things that Bobby Watson himself learned from his time with the late Art Blakey while performing with the Jazz Messengers. Stafford's time with Horizon led to his joining McCoy Tyner's Latin All-Star Band that featured some of the best Latin jazz players, including trombonist Steve Turre, flutist Dave Valentin and percussionist Jerry Gonzalez.
Since the mid-1990's, Stafford has performed with groups such as Benny Golson's Sextet, McCoy Tyner's Sextet, Kenny Barron Quintet, Frank Wess Quintet, Jimmy Heath Quintet and Big Band, Jon Faddis Jazz Orchestra, Carnegie Hall Jazz Band and Dizzy Gillespie All-Star Alumni Band.
Stafford has been an integral member in bands led by esteemed artists such as Cedar Walton, Sadao Watanabe, Herbie Mann, and Matt Wilson. Stafford has appeared on The Tonight Showwith Jay Leno, Rosie O'Donnell Show, and You Bet your Life with Bill Cosby. Bill Cosby has been an incredible mentor for Stafford welcoming him into the house band on his show, encouraging Stafford to teach and was instrumental in his positions at Cheney University and Temple University, Cosby's alma mater. Stafford can be heard along with Bobby Watson on the soundtrack for the feature film A Bronx Tale and in the documentary Treme: Untold Story of Black New Orleans. Stafford has performed as a guest artist with the Billy Taylor Trio on National Public Radio's Billy Taylor's Jazz at the Kennedy Center.
Time to Let Go (Candid 1995) was Stafford's debut album featuring Victor Lewis, Ed Simon, Steve Wilson, Tim Warfield, Victor See-Yuen, Steve Nelson and Michael Bowie. Centripetal Force(Candid 1997) was Stafford's second release featuring Ron Blake, John Clark, Stefon Harris, Ed Howard, Victor Lewis, Russell Malone, Daniel Moreno, Stephen Scott and Tim Warfield. His third album was Fields of Gold (Nagel-Heyer 2000) featuring Bill Cunliffe, Kiyoshi Kitagawa, Antonio Hart and Rodney Green. His fourth release was New Beginnings (MAXJAZZ 2003) featuring Mulgrew Miller, Derrick Hodge, Dana Hall, Steve Wilson, Dick Oatts, Harry Allen, and Jesse Davis. He followed this album with Taking Chances (MAXJAZZ 2007) featuring Bruce Barth, Tim Warfield, Dana Hall and Derrick Hodge. Stafford's newest release This Side of Strayhorn(MAXJAZZ 2011), featuring Tim Warfield, Bruce Barth, Peter Washington and Dana Hall, has been hailed as "the first must have album of 2011" and "genius".
Stafford can be heard performing on over 130 albums; a sampling is included here. Stafford with the Hamilton-Clayton Jazz Orchestra, performed on Diana Krall's GRAMMY nominated From this Moment On (2006). John Clayton invited Stafford to perform with the Clayton Brothers Quintet, Clayton-Hamilton Jazz Orchestra and to teach for the prestigious Vail Jazz Foundation. In celebration of Jimmy Heath's 80th birthday, Stafford recorded with the Jimmy Heath Big Band for the album Turn Up the Heath (2006). As a member of drummer Matt Wilson's group Arts and Crafts, Stafford is featured on the album Scenic Route (2007). Stafford performed on Alvin Queen and the Organic's album I Ain't Lookin' at You (2006).
Stafford was a member of the GRAMMY nominated Bobby Watson's Tailor Made Big Band for their album Tailor Made. Stafford is a member of the Vanguard Jazz Orchestra and they were awarded a GRAMMY in 2009 for Best Large Ensemble, Live at the Village Vanguard. Stafford had the privilege of performing solo trumpet with the Temple University Symphony Orchestra for the premiere performance of Fourth Stream…La Banda. This commissioned piece for orchestra, jazz combo and solo trumpet, was written by GRAMMY winning composer Bill Cunliffe, former Boyer College faculty member. It was recorded on the university's music label, BCM&D, and subsequently nominated for a GRAMMY in 2010 for Best Instrumental Composition. He is a member of the GRAMMY nominated Clayton Brothers Quintet for Best Instrumental Composition, Brother to Brother 2010 and New Song and Dance 2011. Another Temple University commissioned piece, Overture; Waltz & Rondo was nominated for a GRAMMY in 2013.
Stafford is the Director of Jazz Studies and Chair of Instrumental Studies at Temple University, founder and band leader of the Terell Stafford Quintet, and Managing and Artistic Director of the Jazz Orchestra of Philadelphia (JOP). Stafford is renowned in the jazz world as an educator, performer and leader along with countless award nominations, accolades and associated acts.
Terell Stafford was born in Miami and raised in Chicago, Illinois and Silver Spring, Maryland. He received a Bachelor of Science in Music Education from the University of Maryland in 1988 and a Masters of Music from Rutgers University in 1993.
Adam Nussbaum is considered one of the finest drummers working today. He's played with a virtual "Who's Who" in the jazz world. Longtime associates have included: John Abercrombie, Michael & Randy Brecker, Eliane Elias, Gil Evans, Stan Getz, Vic Juris, James Moody, John Scofield, Joe Sample, Ohad Talmor, 'Toots' Thielemans, Kenny Wheeler & NHØP, as well as freelancing with prominent artists of every generation, being a major asset no matter where he appears. Nussbaum has recently formed the Lead Belly Project. He has also joined forces with other musicians to form such groups as "BANN" w/Seamus Blake, Jay Anderson & Oz Noy, "We3" w/Dave Liebman & Steve Swallow, "The Impossible Gentlemen" w/Gwilym Simcock, Steve Rodby & Mike Walker, "The Nuttree Quartet" w/John Abercrombie, Jerry Bergonzi & Gary Versace and "The ZZ Quartet w/Ratko Zjaca, Simone Zanchini & Martin Gjakanovski. He's been on hundreds of recordings, including the Grammy winning "Don't Try This At Home" recorded with Michael Brecker.
In addition, Nussbaum reaches out to the next generation. He is an in-demand educator doing Clinics and Master Classes, teaching at such institutions as Berklee, NYU, State University of New York, the New School, and at numerous Conservatories around the world.
His abilities have brought opportunities for him to work with the finest makers of all things drum-related. Working with Sonor drums, he helped design a line in the "HiLite" series. In conjunction with Zildjian cymbals, Nussbaum helped developed the "Renaissance" & "Pre-Aged" K. Zildjian cymbals. He also coproduced with Hudson Music, "The Art of Playing Brushes."
He was born in New York City and grew up in Norwalk, Connecticut and started to play drums at age 12 after studying piano for five years; he also playing bass and saxophone as a teenager. He moved to New York City in 1975 to attend The Davis Center for Performing Arts at City College. He eventually focused on drums….
Hailed as a "sax phenom" by The New York Daily News, Chad Lefkowitz-Brown is one of the first prominent jazz musicians to emerge out of the millennial generation. He has toured globally as a soloist, and with numerous jazz artists and pop icons ranging from Arturo O'Farrill to Taylor Swift. Chad is also a member of the multi-Grammy award winning Afro-Latin Jazz Orchestra, and he is on faculty at the San Francisco Conservatory as a visiting artist. Downbeat Magazine selected his latest release, "Onward" as an Editor's Pick for 2017, commending his "technical abilities that mask the difficulty of his wondrously intricate lines."
A native of Elmira, New York, Chad established himself as a jazz prodigy at age 11, performing throughout New York State under the mentorship of local jazz hero, George Reed, who was known for backing legends like Teddy Wilson, Buddy Tate, and Marian McPartland.
Chad went on to pursue a formal education in the arts at the Brubeck Institute, a prestigious fellowship program created by jazz legend Dave Brubeck. While studying at the institute, he performed regularly with Brubeck and was a member of the Brubeck Institute Jazz Quintet.
Chad received many accolades during his scholastic career, including 15 DownBeat Magazine Student Music Awards for categories such as "Best Jazz Soloist" and "Best Original Song."
Since graduating from the Brubeck Institute, Chad has performed throughout four continents, and has appeared at venues including Carnegie Hall, the Super Bowl, and Madison Square Garden. His debut album, Imagery Manifesto, was named "Debut Album of the Year" by jazz critic and author, Doug Ramsey, and his most recent recording as a leader, "Onward," features jazz legend, Randy Brecker.
Staff
The Orlando Jazz Workshop is very honored and lucky to have such great staff members from all over the Orlando Area. These musicians will help with and give master classes as well as run combos and big band rehearsals!
Alain Bradette
Alain Bradette is a French/Canadian saxophonist-composer, and educator from Montreal. He picked up the saxophone at an early age after hearing the Count Basie Orchestra. He has been a freelance musician for many years in his home town playing with many artists from different styles of music. He also did a lot of studio sessions for solo recording artists, jingles, and tv appearances. In 1998 Alain joined the Cirque Du Soleil's production La Nouba in Orlando FL where he's playing multiple reed instruments and keyboard...he was also backup band leader on this show that performed more than 9000 times for millions of spectators. In 2005 Alain released his well received first independent solo recording title "State Of Mind". In 2014 he composed music for the Brazilian production "Ruda, Um Sonho Real" from the Circo Ruda circus. A show blending circus art, theater and dance, It toured in Brazil for more than two years and received very positive critics. The soundtrack of this show has been released in 2017. Also for Circo Ruda, Alain composed the music for their 2018 new production Marabá...a touring big top show. Based in Florida, Alain is presently freelancing.
Thomas Milovac
Thomas Milovac is a bassist, composer, and arranger residing in Jacksonville, FL. His music encompasses elements of jazz, classical stylings, and the avant- garde over various projects ranging from music for solo bass to large ensemble pieces. He has worked with artists such as Vincent Gardner, Chad Lefkowitz-Brown, Sean Hamilton, Jim Ivy, and others. He is currently pursuing a bachelors degree in Jazz Studies at the University of North Florida.
SEBASTIAN DONES
Sebastian Dones is a young and upcoming jazz musician from the central Florida area. He's currently a student at the University of North Texas where he attends one of the worlds most distinguished Jazz Divisions and studies from renowned Alto saxophonist Brad Leali, bassist Lynn Seaton, and drummer Quincy Davis. Sebastian has played with the one and only Tommy Dorsey Orchestra, Space coast jazz orchestra, Orlando Jazz orchestra, North Texas Latin Jazz lab, Basically Basie Big Band to name a few and has learned from/worked with world class musicians Chad Lefkowtiz-Brown, Brad Leali, Bob Sheppard, Marquis Hill, John Beasley, Frank Wosar, Michelle Maihlot, Jimmy Heath, Quincy Davis, and Todd Delgiudice. He also plays with his own small Group "Dones Collective". Upon completion of his undergraduate degree in jazz studies at the University of North Texas, Sebastian plans to begin his masters degree in schools near New York or Los Ángeles.
James Zito is a New York based Guitarist, Composer, and Educator. A native of Orlando, Zito has distinguished himself as a soulful player beyond his years. He is described in Artslife magazine as "The natural". Some of his most notable accomplishments range from performing in New York's finest jazz clubs to being the youngest member of the Dr. Phillips Jazz Orchestra. He plays alongside some of the top rated musicians in Florida and New York including: Rodney Whitaker, Michael Dease, Dan Jordan, Leon Anderson, Wycliffe Gordon, Dick Oats, and many more.
Paul Parker is a drummer based out of Orlando Florida. He studied music at the American Conservatory in Chicago and freelanced there and the midwest for several years before locating to Florida in 1986. He has performed with multiple popular artists including Michael Andrew, Swingerhead, The Atomic Big Band, Patrick Moraz, Bill Allred Classic Jazz Band, Ronnie Leigh, Danny Jordan, Nelson Riddle and the Les Brown Orchestra's to name a few. Paul currently freelances and is a member of the Grand Floridian Society Orchestra as well as teaching drum set and percussion at the Osceola County School for the Performing Arts.
Ryan Devlin (Camp Director)
Ryan Devlin is a 22 year old saxophonist and private woodwind instructor living in Orlando, FL. Devlin started his musical journey with his father Scott Devlin whom is the leader of the Walt Disney World Sax Quartet. Music was always in the house when Ryan was a child, Scott was always teaching lessons or practicing for his next gig. Ryan was immediately interested and asked his Dad to teach him saxophone around age 9, after playing piano for 3 years. Since then Ryan has been practicing, gigging and teaching everyday! Ryan has been a member and featured soloist in ensembles like The Florida All State Jazz band, The Orlando Philharmonic, The Orlando Jazz Orchestra, The Seaworld Saxophone Quartet and the UCF Flying horse big band just to name a few. Ryan is also the 2017 winner of the Central Florida Jazz Society and the 2017 Bob Washington Jazz Scholarship Competitions. To continue his studies and education in music Ryan is currently attending the University of Central Florida where is he earning his degree in jazz studies under the direction of saxophonist Jeff Rupert. Ryan also has pursed lessons with world class musicians like Chad Lefkowitz Brown, Alain Bradette, and Lucas Pino and Airmen of note saxophonist Tedd Baker.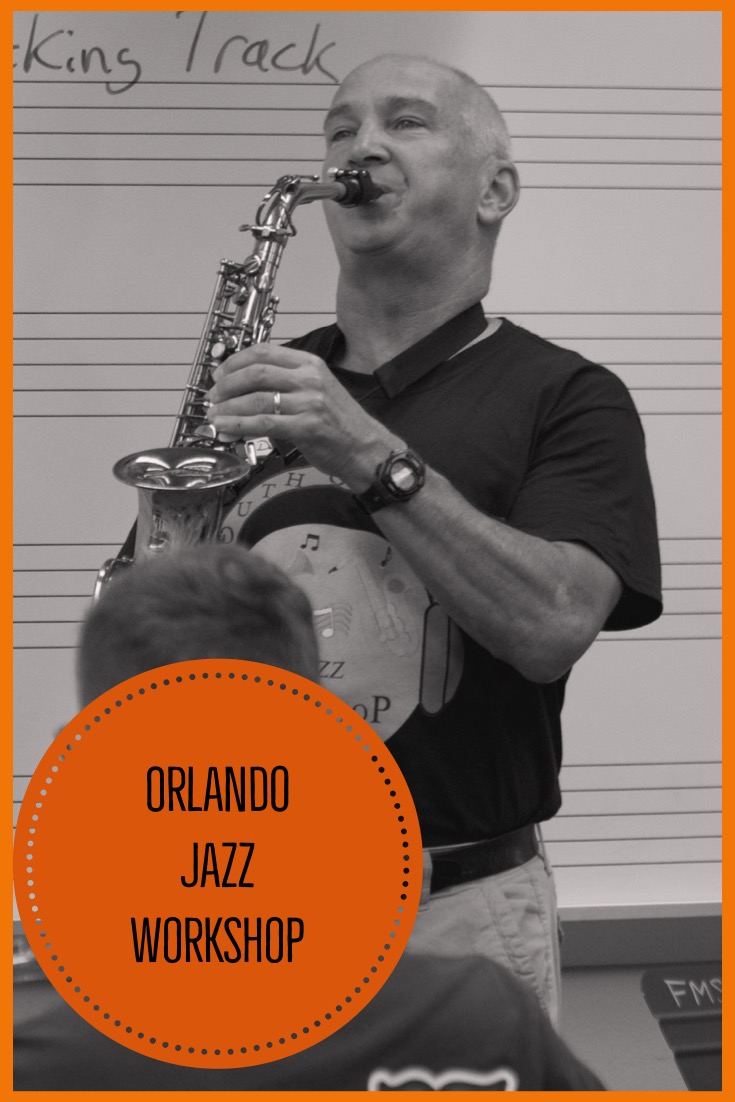 Scott Devlin is the leader of the Magic Kingdom Saxophone Quartet and has performed as a professional musician at Disney World for 25 years now. At Disney, he has conducted and performed with many different groups including the Walt Disney World Band, Disney's Collegiate All-Star Band and the EPCOT Candlelight Orchestra. Besides playing in several Broadway musicals, Scott has appeared with a wide array of ensembles from the London Symphony to the classic rock band CheapTrick. This spring, he can once again be seen performing with the Atlanta Braves Spring Training Sax Quartet and also soloing with several high schools in the Central Florida area.!
! Teaching has always been a strong passion for Scott, evident in his large saxophone studio where his students regularly participate in honor bands and prepare for college auditions.!
! A native of the Chicago area, Scott holds music education degrees from the University of Iowa and the University of Central Florida. He regularly conducts clinics for Disney Performing Arts and judges band and solo competitions. Scott is currently the saxophone instructor at the University of Tampa.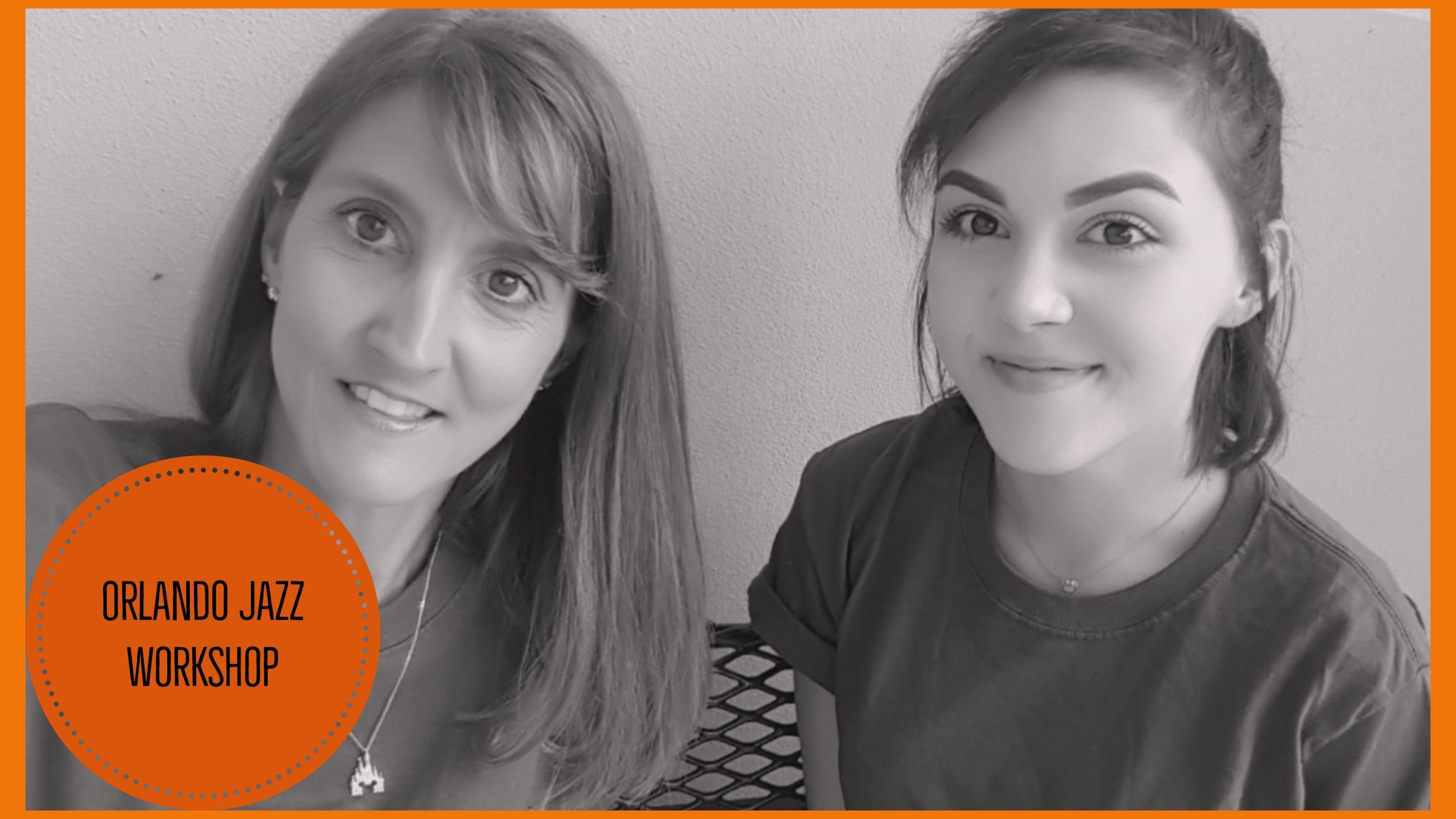 Kelli and Tonya will be helping with all the logistics of day to day camp function. They will check you in everyday, help provide any aid needed during the camp and will help with our camp meals!
Scholarship
The Orlando Jazz workshop is very excited to have 2 full tuition scholarships and one half scholarshipto offer this year
The Devlin Music Studio Scholarship (which also includes a free lesson with one of our staff members, along with camp tuition being paid)
The DRF MUSIC STUDIOS Scholarship (Full camp tuition paid)
Blue Bamboo Center for the arts Scholarship (Full camp tuition paid)
The Key Leaves Scholarships (175$ paid of scholarship and a Key Leaves Swag bag included)
Please submit your name, email, instrument and age.
Please upload a video to youtube and attach the link in your email in the message box below, of you playing your favorite jazz standard. (play no more than 4 choruses of improvisation)
Disclaimer - Scholarships winners will be announced the week of the workshop and you will be refunded for your tuition………in order to apply and be considered for a scholarship you must have reserved a spot and have paid for tuition.
If you have any questions please contact us
Please complete the form below
Sponsors
At the Orlando Jazz workshop this year we will have booths from colleges, music schools and stores/companies to sell and inform you on their products and opportunities.
Retro Revival
Retro-Revival Creates The Highest Quality CNC Milled & Precision Crafted Replica Saxophone Mouthpieces!
Every RR Mouthpiece is CNC engineered with the skill of a master precision craftsman. With great pride and passion we are simulating the highly sought-after Vintage gems of the past. With our painstaking care as life long saxophonists, we hope to satisfy the needs of players looking for performance and artistic expression. Each model is precision finished and play tested to guarantee the highest standards of playability. All our Mouthpieces are Made in the U.S.A.
DRF MUSIC STUDIOS
Specializing in private music lessons for Piano, Voice, Strings, Woodwinds, Brass, Percussion, Guitar, Bass, Ukulele and more!! Instrument repairs and wholesale prices on instrument upgrades. Woodwind, brass, string accessories and more!!
Music Lessons are an incredible opportunity and experience to teach children accountability, self discipline, building confidence, public speaking through performance, working well with others, and how to grow into leadership roles among their peers. Our goal is to achieve this while maintaining a positive and fun environment to learn how to communicate through music. We welcome anyone, at any age or skill level, to begin or continue their music journey with us!
DRF is also providing a full scholarship to the Orlando Jazz Workshop! Go to our scholarship page to learn more!
KEY LEAVES
KEY LEAVES® is a Seattle-based family business specializing in woodwind care products that leave keys open to dry clean. Key Leaves was founded by Rulon Brown, a professional sax player and music teacher who grew up fixing horns at his local music store. Like all saxophonists, he ran into the problem of sticky key pads that cause playing malfunction and costly repair. So he created natural-care products that leave keys open to dry clean. The outstanding results are thrilling to sax players and educators eager to protect precious instruments and keep their horns playing well!
We pride ourselves on clean design, powerful results, and plain spoken dealing. During our first year in business we grew our global dealer network to include saxophone manufacturers, elite pro shops, local music stores, and mega retailers around the world.
Reed Revolution is a part of Second Wind Music Center.
Second Wind Music Center is a locally owned and operated business in Fostoria Ohio. The store offers instrument sales and rental, instrument repair and restoration, music and accessory sales, private lessons, and free community events. We strive to provide high quality customer service and affordable prices.
Pricing
The retail price for the 2019 Orlando Jazz Workshop is $699.99.
As of April 2019 the camp is on sale for $350.00! Take advantage of discount while it lasts!
Housing information
The Orlando Jazz Workshop is welcoming students form all over the World. If you are in need of a place to stay we are here to help.
EXTENDED STAY AMERICA
The Extended Stay America in Maitland FL offers rooms as low as 60$ dollars a night and is within a 15 minute drive!
For more info please contact us at 407-491-4005